I love little kids. They love life. They love to explore what life has to offer.
They also know that there are many things they cannot do or experience on their own, and they are often humble enough and carefree enough to ask for help.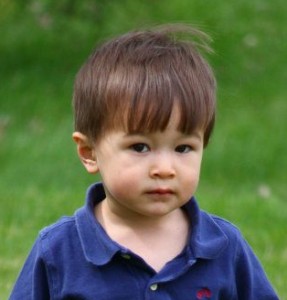 I love it when kids come to me and ask for help or ask for a favour when they know that they are helpless to do something themselves. I love it when my little brothers go up to a man at church and ask him for candy because they know he has a lot and is happy to share.
There's just something about a kid coming up to you and asking for something that makes you want to grant their request! The way they ask, the way they stand there, the way they look at you and wait…
This is what I think of in 2 Chronicles 20 when King Jehoshaphat cries out to God in the face of danger, and then the nation just stands there before God.
They did not know what to do, and rightfully so, because they were powerless to withstand the armies that had come to attack them. But they did the best thing they could do in that situation: "Now all Judah, with their little ones, their wives, and their children, stood before the LORD" (2 Chronicles 20:13).
God loves it when we humbly come to Him and offer up our requests (Jeremiah 33:3). God loves it when we come to Him knowing that good things only come from Him. God wants to guide us and help us and provide for us. The sooner we acknowledge our dependence on God, the better.
The sooner I leave my plans with God instead of trying to figure out everything on my own, the better.
Imagine what God would do in our churches if the men of our churches "with their little ones, their wives, and their children, stood before the LORD."
Praise the Lord for His infinite wisdom and strength!